Xavier College Newsletter - Term 4 Week 6
Uniform Shop Opening Hours
Please note the following changes to the Uniform Shop opening hours:
Week 9
Monday 12 December - 2.30pm to 4.30pm
Closed remainder of the week
School Holidays
Monday 23 January - 8.30am to 1pm
Tuesday 24 January - 8.30am to 1pm
Wednesday 25 January - 12.30pm to 4.30pm
Thursday 26 January - CLOSED
Friday 27 January - 12.30pm to 4.30pm

Term 1
Commences as per normal hours
Monday - 2.30pm to 4.00pm
Wednesday - 8am to 8.45am
Thursday - 2.30pm to 5pm
Published on: 24 Nov 2022
Enrolment Application Closure Date 31 May 2023
Evanston Campus - Opening 2023
Our third Campus at Evanston is opening Term 1, 2023, accommodating Reception to Year 6 students. We are now taking Applications for Enrolment, commencing 2023 and beyond.
Two Wells Campus
Places remain for Reception to Year 9 in 2023. Applications for Enrolment for Reception and Year 7 will close soon for 2024.
Gawler Belt Campus
We strongly urge families to submit Applications for Enrolment for Year 7 in 2025, prior to the cut-off date.
Applications close for 2025 enrolments on 31 May 2023
If an enrolled child has siblings, an Application for Enrolment must be completed for each of their siblings who are intended to attend Xavier College. Siblings are not automatically guaranteed a position. If the College is not aware of the intent to enrol a sibling, they may miss out. We strongly encourage submitting applications for all siblings at the same time.
If you require further Application for Enrolment Forms or if you have any questions, please do not hesitate to contact me via email registrar@xavier.catholic.edu.au
Victoria Hall
College Registrar
Published on: 22 Nov 2022
Hotmail Email Addresses - Junk Folder
If you suspect you've missed out on email communication from the College, please check your junk folder. Hotmail accounts are particularly likely to sort emails from the College into the junk folder.
If you've checked your junk folder and still have questions, please contact the Front Office of your campus.

Published on: 25 Nov 2022
Remembrance Day
Across the College Community, Remembrance Day is observed as a sign of respect for all Australians that have made the ultimate sacrifice in service to our country. At 11am a minute of silence was observed across both Campuses, which was accompanied by a time of prayer and reflection, including the reading of the Ode of Remembrance and the playing of the Last Post. Students and staff also attended services in Mallala and Gawler.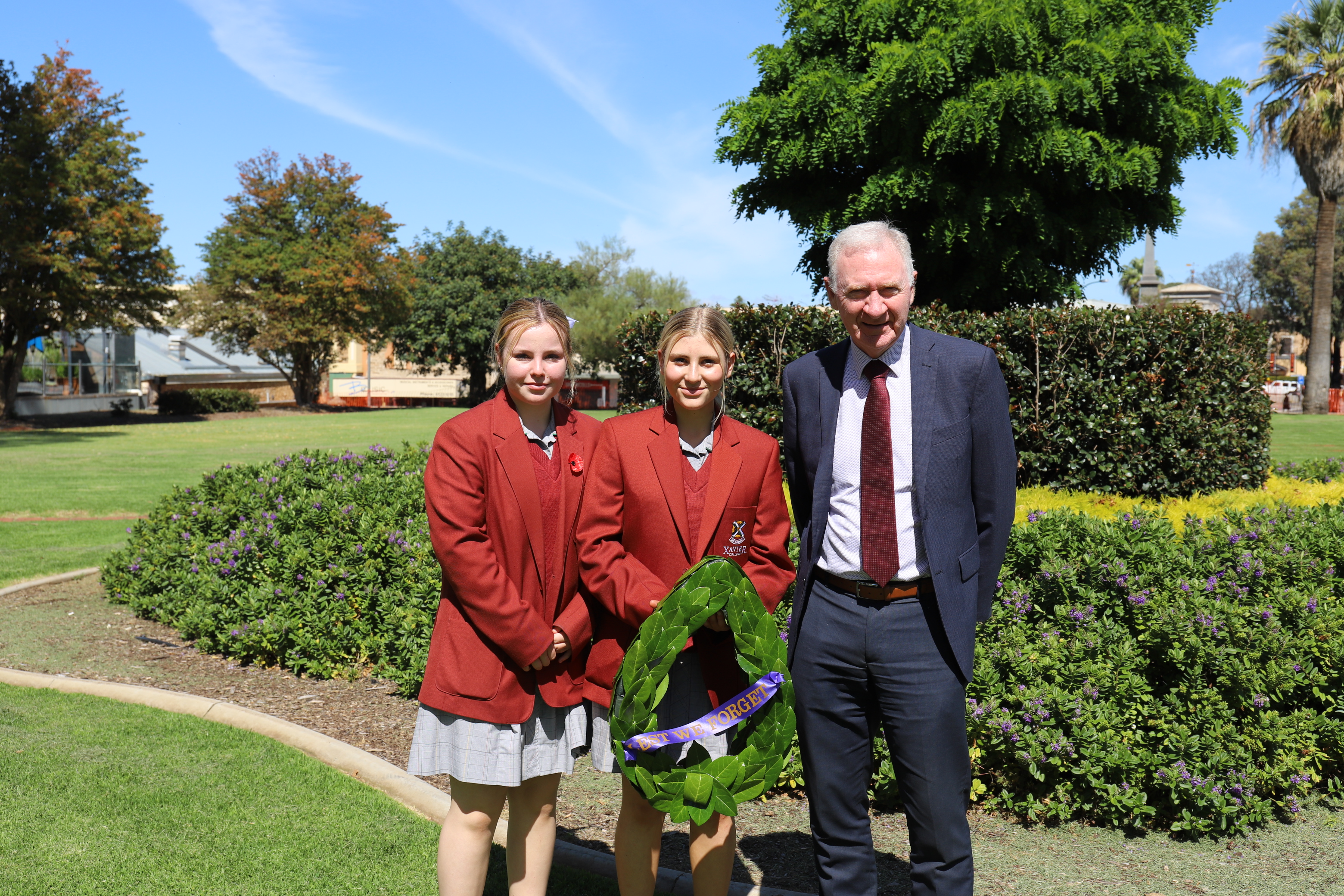 Published on: 22 Nov 2022
2022 Village Fair
Congratulations to students from both Gawler Belt and Two Wells Campuses for entering the Gawler Village Fair Youth Art Competition.
Avery Bell in the 5-9 age group was awarded a 2nd prize for her wonderful surreal work on the inclusivity of books! Well done, Avery, a future illustrator in the making!
Certificates were awarded to Porsha Crabb, Amelia Gibbs, Lilliah Cryer, and Georgia Rozman also in the 5-9 age group. Madison Sims and Liam Tearle were also awarded certificates in the 10-14 age group.
Creativity takes courage – well done to all our courageous artists!
Published on: 21 Nov 2022
Teacher Excellence at Xavier College
Xavier College is delighted to have been able to support one of our leaders, Chris Bateman, with his application for Lead Teacher certification. Certification of Highly Accomplished and Lead Teachers is an important element in a broader teacher quality strategy that develops, recognises and supports excellent practitioners. We are excited to announce that Chris was recently formally notified that he has now been fully certified as a Lead Teacher. Chris is to be commended on working diligently this year in gathering and documenting evidence against a detailed set of criteria in addition to being the centre of a series of comprehensive lesson observations which measured and rated Chris' performance in the classroom against a set of Australian National Standards for Teachers. We wish to congratulate Chris on being the first teacher to achieve this high standard of teacher excellence here at Xavier College. Chris will join an elite group of only 15 educators who have achieved this level of excellence in the State of South Australia.
Published on: 22 Nov 2022
Gawler Belt - Head of Campus
This month on SchoolTV - Bullying
Bullying is an ongoing or repeated misuse of power in relationships, with the intention to cause deliberate psychological harm. Bullying behaviours can be verbal, physical or social. It can happen in person or online, via various digital platforms and devices and it can be obvious or hidden. Bullying in any form or for any reason can have immediate, medium and long-term effects on those involved, including bystanders.

Despite the efforts made to reduce bullying behaviours, the research tells us that one in four students still report being bullied every few weeks. However, not all negative behaviour should be considered bullying. The key difference is that bullying does not stop on its own. It's important young people learn how to identify behaviours that are rude, behaviours that are mean, and behaviours that are related to bullying.

Often the reasons for bullying can be complex. Some young people do it to get approval from others, some do it to regain control, whilst others may do it because it makes them feel safe. Supporting young people as they work through their emotions will help them unpack the motivation and reason behind the behaviour.

In this edition of SchoolTV, caregivers can better understand why some young people engage in bullying behaviours and what to do to support a child experiencing it. We hope you take time to reflect on the information offered in this month's edition, and we always welcome your feedback.

If you do have any concerns about the wellbeing of your child, please contact the school for further information or seek medical or professional help.
Below you will find the link to this month's newsletter.
New Academic Year
During the course of the past two weeks the staff have been busy planning and organising all of the academic programs in preparation for the commencement of the 2023 Academic Year. Xavier College is one of the few Catholic Colleges in the State that dedicates the final three weeks of the school year to formally commencing students in their new Academic Year. This particular practice has been a key component of the Xavier Learning Culture for a number of years and assists students with creating a smooth transition into the next stage of their learning journey.
I would like to take this opportunity to formally acknowledge the efforts of all our staff and students towards making this week's transition into the 2023 Academic Year such a success.
John Cameron
Head of Campus - Gawler Belt
Published on: 31 Oct 2022
Gawler Belt - 2023 Student Leaders
Congratulations to our 2023 Student Leaders!
| | | | |
| --- | --- | --- | --- |
| Campus Captains | Stefanie Cirillo | Keeley Hurst | Zachary Sadiwnyk |
| de Sales | | | |
| House Captains | Tomoyuki Nagai | Holly Ranasinghe | Molly Blanch |
| Deputy House Captains | Emily Nicol | Bridie McIlduff | Cooper Argent |
| Handley | | | |
| House Captains | Aimee Treloar | Ruairidh Tiller | Kiara Hansen |
| Deputy House Captains | Antonio Giannitto | Riley McDonald | Amity Chancellor |
| Mazzarello | | | |
| House Captains | Samara Bellchambers | Brodie Herrmann | William Evans |
| Deputy House Captains | Tayla Walls | Jessica Hall | Holly Sayce |
| Occhiena | | | |
| House Captains | Brodie Wills | Joshua Harris | Kaitlyn O'Brien |
| Deputy House Captains | Madison Cleland | Chloe Pollitt | Rachel Mudge |
Published on: 23 Nov 2022
Gawler Belt - 2022 Flood Assistance
Last week, some of our Year 12 graduates travelled to the Riverland to volunteer their time filling sandbags at Renmark and Waikerie. Alannah, Hudson, Patrick, Jasmin, Campbell, Ryan, and James helped move 108 tonnes of sand into approximately 6,000 sandbags over five days. It was a mammoth effort with some of the graduates travelling straight to the Riverland as soon as their exams were finished. We are very proud of them all for their proactive community involvement.
Published on: 21 Nov 2022
Gawler Belt - Xavier in Concert
Our annual music showcase is a great way to bring our school community together as well as giving our incredibly talented Music students a chance to perform infront of their parents, friends and peers. There were a number of exciting performances from students from Years 7–12, as well as a final performance from our Year 12 Music cohort. Our school ensembles all revelled in the opportunity to show everyone what they had been working on throughout the year. A variety of solo performers took to the stage to share their skills and demonstrate the confidence that they have been developing. Our Year 11 Hospitality students provided dessert for 250 guests and prepared and served all of this at the concert. Our stunning Sir Doug Nicholls Gymnasium was set up beautifully and provided the students with a professional setting from which to perform. Congratulations to all students who were involved and thank you to all those who attended.
Leanne Savill
Coordinator - Music
Published on: 21 Nov 2022
Gawler Belt - Year 9 Specialised Sports
In Year 9 Specialised Sports (elective PE), students were responsible for running a lesson for a small group of Year 8 students in a sport of their choice. In doing so, the Year 9 students demonstrated Respect and Affection whilst building new relationships with the younger students. All students involved were outstanding.
Year 9 reflections:
Throughout the lesson, I enjoyed spending time with the younger year levels whilst coaching them in my group's chosen sport of volleyball. I learned and further developed the skills of responsibility, kindness, leadership, and communication as they were all required to have an effective coaching lesson. These are all important skills I can use later in the workforce and as I advance in my senior years of schooling.
Zahlia Justice – Year 9 Student
Throughout the coaching unit, we got to collaborate with the Year 8 students which was an exciting and fresh environment. We created lesson plans which included a series of warmups, drills and small-sided games that helped them develop skills in their chosen sport. Personally, I learned that teaching is harder than our teachers make it seem, however it is fun when you are working with friendly, respectful peers.
Olivia Campbell – Year 9 Student
Coaching the Year 8 students was a good experience. This was because we got to choose a sport we love and are passionate about and teach it to people who may have never played it or to people who want to learn new skills. I enjoyed working and collaborating with my classmates and friends to teach people the game of netball. I also enjoyed meeting the Year 8 students and getting to know them and helping them learn new techniques and possibly a new sport.
Miller Herrmann – Year 9 Student
Published on: 21 Nov 2022
Gawler Belt - Year 10 Hosptality
The Year 10 Hospitality students have been developing an improved understanding of homelessness in Australia and the importance of considering nutritional requirements when preparing food items for individuals who are homeless.
Their task was to create meals that could be easily prepared, packaged and then served to homeless people in Adelaide. These meals were then donated to Fred's Van which is a food service for people who are experiencing homelessness or are at risk of homelessness in Adelaide.
The students thoroughly enjoyed preparing these meals knowing they were going to a good cause.
Published on: 23 Nov 2022
Gawler Belt - Year 11 Music Class
Practitioners of the Month
The Year 11 Music class have been busy developing their skills over the Semester in preparation for a number of performances. They prepared an hour long lunch time concert and performed to the school on Xavier Day in the Plaza. This was well received by students and certainly added to the community spirit of the day.
In addition to developing solo and ensemble repertoire for their assessments, students had also been working on a set list for Xavier in Concert, which they were all really looking forward to. William Evans and Cohen Reeves have been getting involved in the wider community also, with performances this year at the Gawler Show and the Budburst Concert on 29 October in Lyndoch.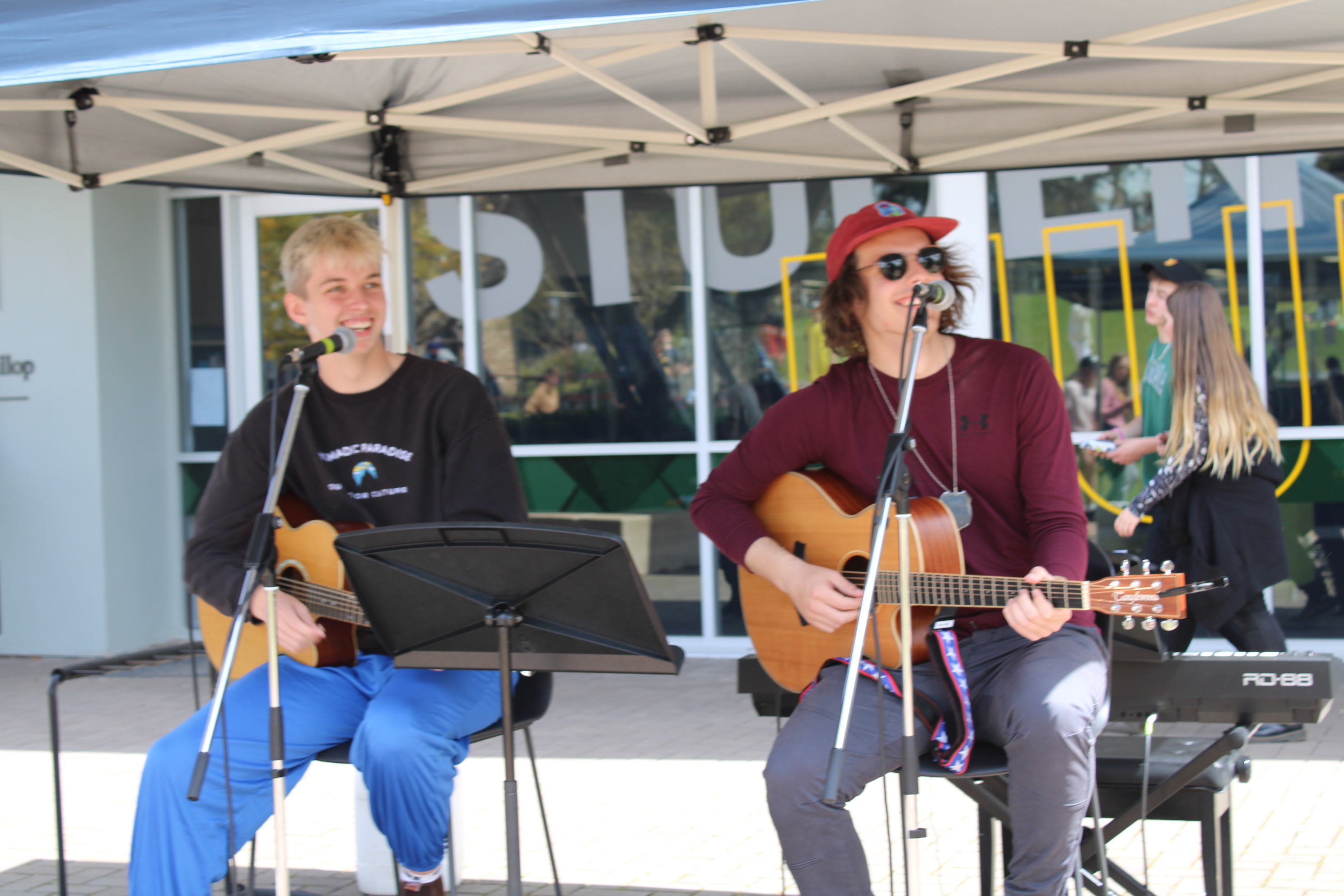 Published on: 31 Oct 2022
Gawler Belt - Peer Support
On Tuesday and Wednesday of week 6, all students in Year 10 will undergo Peer Support Leadership Training. Students will then have the opportunity to apply for and become Peer Support leaders and run a program early in 2023 aimed at supporting year 7 students through their transition into high school and offering insight into the values and ethos of Xavier College.
Year 10 students will undertake activities aimed at building relationships, developing empathy and understanding, and developing skills in communication, decision-making, creative thinking and facilitating a small group.
In addition to developing valuable leadership skills, students will have the opportunity to contribute to the College environment by being involved with the Peer Support program in 2023.
Please support your child by asking them about the program and encouraging them to apply for Peer Support leadership.
For any further enquiries, please speak to your House Director of Pastoral Care.
Published on: 23 Nov 2022
Gawler Belt - Year 10 Secret Artist Project
Students in Year 10 Art have been involved in a Secret Artist Project as part of their visual study on how hands can be effective in conveying emotion and identity in artworks. Students submitted up to two photographs of their hand/s and gave a brief statement about how they have tried to show their identity in the image through the use of pose, additional objects and lighting.
The anonymous statements and photos were then given to each class member. They then had to create an artwork using any medium or technique which they thought showed the emotion and identity of the model in the photograph.
This project came about from an art competition/exhibition which began during Covid in Sydney; a time when many artists were unable to exhibit their work. 'The Secret Sitter Project 2022' attracted some 200 entries from artists all over Australia, including Mrs Justice and myself. I resonated with the courage, passion, creativity, dedication, persistence, and resilience needed to undertake this project as an adult and was curious to find out if my amazing Year 10 art class would rise to the challenge.
Rise they did! They went through all the creative struggle and self-doubt, just like I had done. Today they presented their work to each other. Some still had not worked out who their 'model' was. Some had used their inquisitive minds to study their classmates hands, utilising their artistic super power of careful observation to find clues. I am very proud of their achievements in this course. They have learnt so much about their own character strengths and capabilities as learners and areas to work on in the future. Regardless of which areas of study they continue with next year and beyond, they have hopefully gained some valuable insights as to how they learn and perform best.
Mrs Andrea Duregon
Cirriculum Leader - Arts
Student reflections:
Overall, this project was a great experience. I had the opportunity to explore how I interpret minimal information and transfer it into an artwork that shows that idea. Ironically this is also what I struggled with as sometimes the information was vague and I was unsure what to do with it. In the end I worked it out and created a piece that I am very happy with and I feel shows the meaning and story that I wanted. – Caity Button
I really enjoyed doing the secret artist project, the element of secrecy was really fun, and it allowed me to better get to know the people in my class when the artworks were revealed. The process of creating the artwork helped me reflect of the feel and personality I wanted to portray helping to develop my skills of making art purposeful. I loved doing this activity and I would definitely do it again! – Jessie Dwyer
Prev
Showing images
1 - 8
of 11
Next
Published on: 21 Nov 2022
Two Wells - Head of Campus
It was with great excitement that I had the opportunity to show our College Board members through the new stage of our building this week. This means that we are very close to the building being completed, giving us the opportunity to start to set up for 2023. In addition to this, preparations for our gymnasium have commenced. We are looking forward to having this facility which will enable us the opportunity to host larger gatherings as well as utilising the space for teaching.
I would like to take this opportunity to thank Dylan, Tori, and Brett from Mossop Construction + Interiors who have worked tirelessly to make this happen. The building is stunning, and is contemporary in not only appearance but will be a wonderful space for teaching. We will be able to teach in innovative ways to provide great learning experiences for our students.
We have been busy with excursions so far this term, including our Year 3 team who went bowling as part of their Physical Education and our Year 1 team who went to the Adelaide Zoo. We also have a group of our Middle Years girls who will shortly attend the final stage of a STEM program. I look forward to hearing all about this from the girls. As always, we are very proud of our students' behaviour and the way they conduct themselves within the community.
In Week 8, students will be a part of our academic changeover to help transition them from the 2022 academic year into the 2023 academic year. Where possible, students will have some time with new classmates, teachers, timetables, and curriculum. We will also host our Xavier Bambinos, as they too prepare to make the transition to school life and becoming members of our College community.
As always, I would like to thank you for your support.
Janet Coomber
Head of Campus - Two Wells
Published on: 31 Oct 2022
Two Wells - Premier's Reading Challenge Reception
Xavier College Two Wells Campus was selected as one of the highest achieving schools in South Australia to attend the Premier's Reading Challenge Reception at the Adelaide Zoo Sanctuary Function Centre. On Tuesday 8 November, Chelsea Baker (Year 7) and Ronan Slattery (Year 2) attended the event on behalf of the College with Mrs Tammie Haythorpe and Mrs Adele Taylor.
Blair Boyer MP Minister for Education presented certificates for outstanding participation and achievement to the recipient schools on behalf of MP Peter Malinauskas. Chelsea and Ronan had an amazing opportunity post-ceremony to speak to the award-winning authors Adam Cece, Phil Cummings and Rosanne Hawke. With a gift pack of new books for our school library, our students continue to nurture a love for reading.
Published on: 25 Nov 2022
Two Wells - Athletics Carnival (Yr 3-8)
The sun was shining and the smiles were big as our Two Wells Campus were finally able to host their Years 3-8 Athletics Carnival. It was wonderful to welcome our families for an event on site and to see our students enjoying the day with such enthusiasm. Handley House took out the overall win. Our student leaders from the Gawler Belt Campus were on hand to help out on the day and to support their younger peers. Thank you to our dedicated staff, across both Campuses, who worked tirelessly to coordinate the day.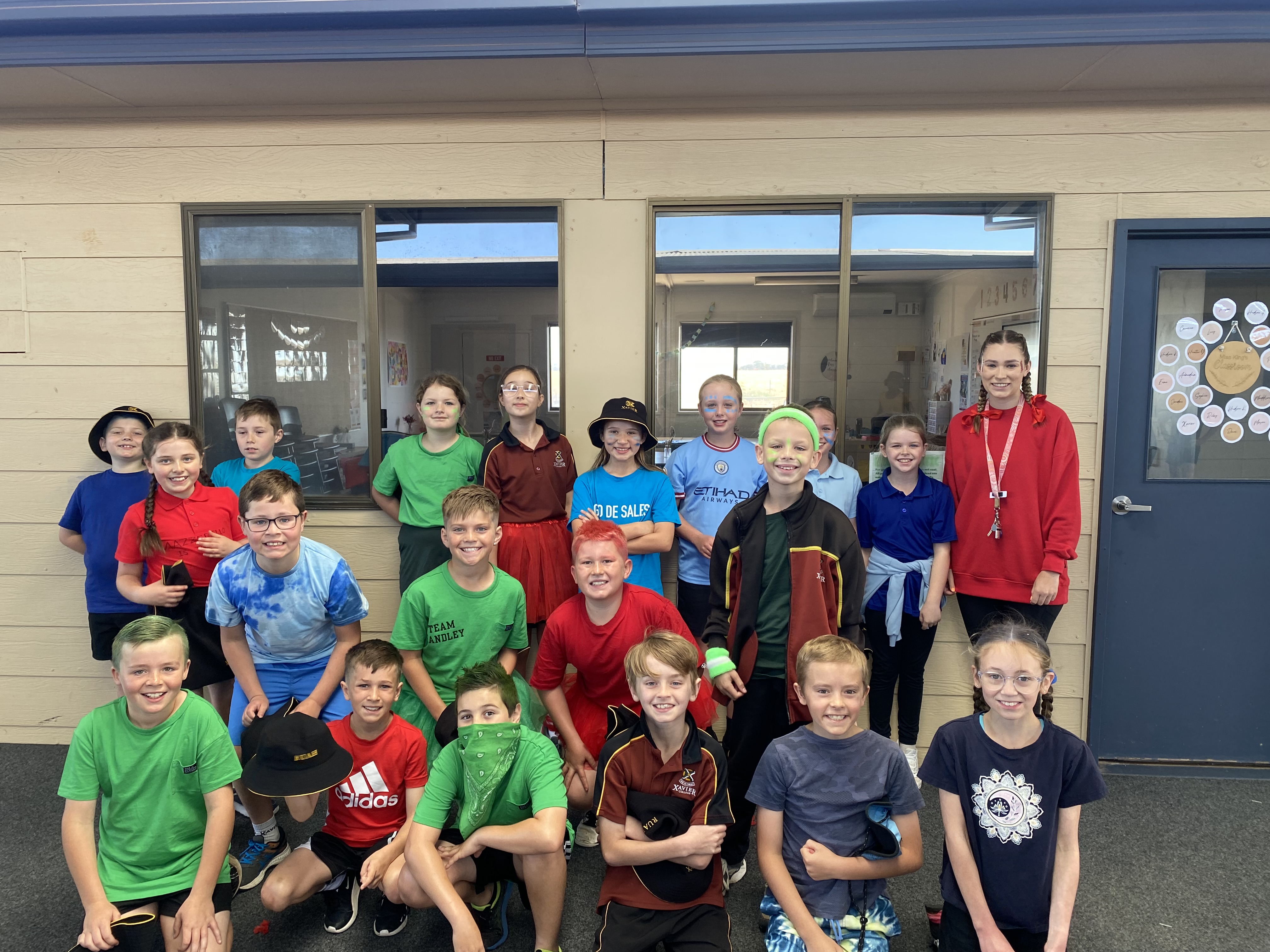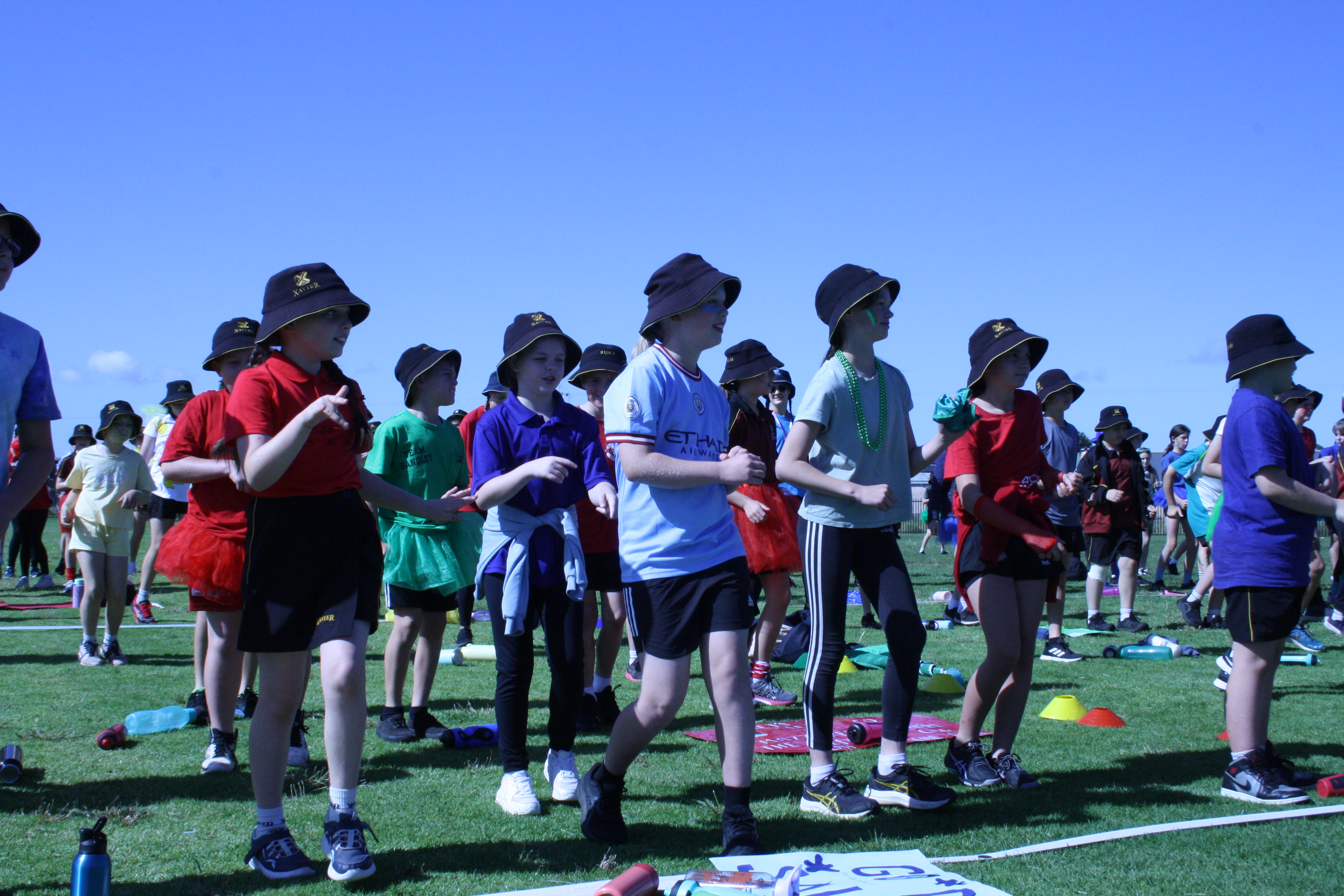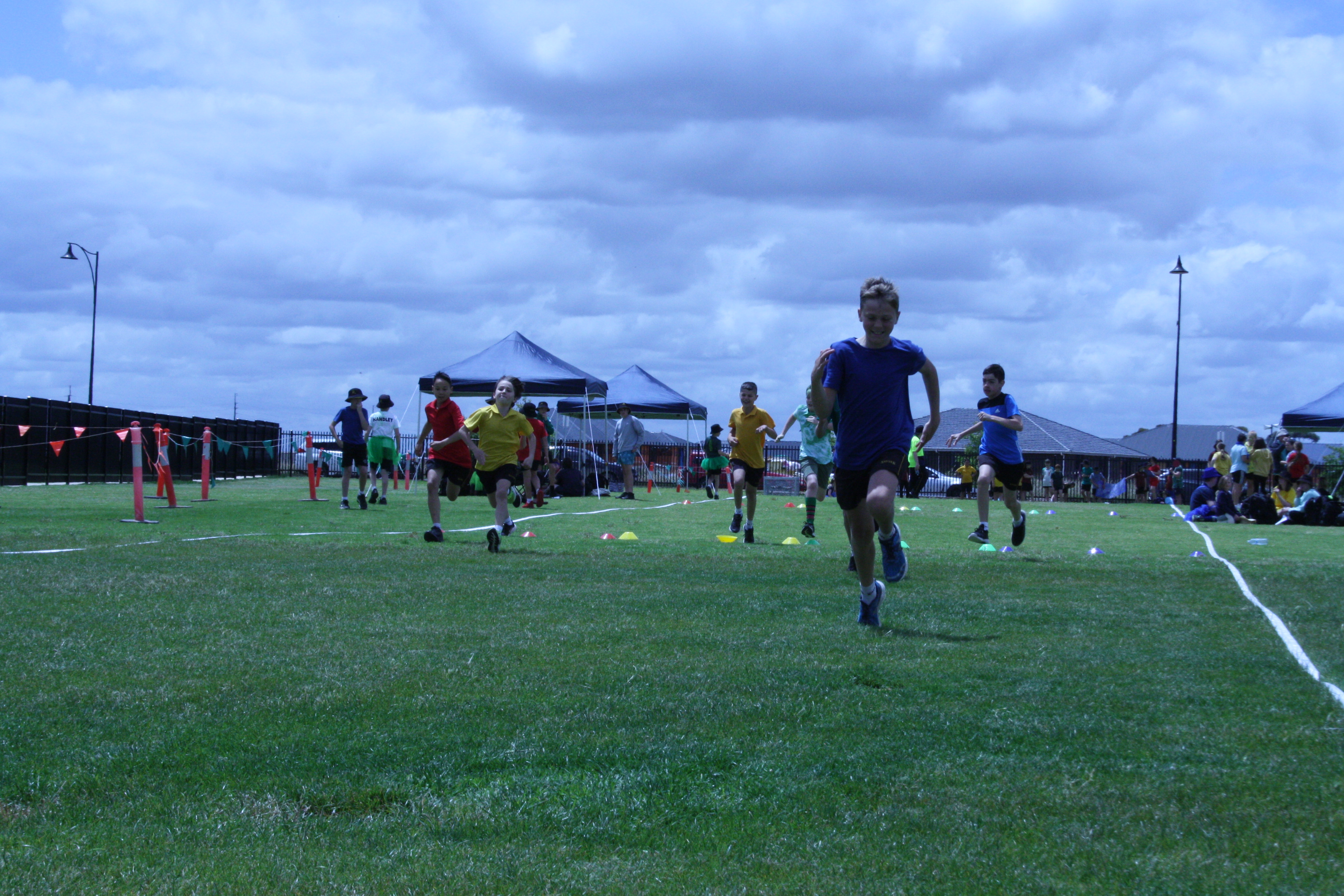 Prev
Showing images
1 - 8
of 15
Next
Published on: 22 Nov 2022
Two Wells - Christmas Community Events
We are pleased to share that our Two Wells Campus will be participating in two Christmas Community Events in Two Wells.
Event: Two Wells Twinkling Trail
Location: Two Wells Oval
Date: Friday 9 December
Time: 5pm to 7pm
A team of Xavier College staff and students will be displaying artwork and sharing about the selected festivity, La Befana - Feast of the Epiphany, at Two Wells Oval.
Event: Two Wells Chistmas Parade
Location: Two Wells Main Street
Date: Friday 16 December
Time: 7pm parade start
Our Xaveir College Two Wells Pageant team of staff and students will be showcasing a Nativity-themed parade on the evening.
Please come along with your friends and family to celebrate and support these wonderful Communtiy events.
Published on: 25 Nov 2022
Two Wells - Bowling Excursion
A core component of Xavier's identity are the positive relationships between students and staff. On Wednesday 16 November, students in Years 3 and 4 journeyed to Elizabeth Bowland for some tenpin bowling. 82 students took part in the games, competing against friends and staff alike. Congratulations to Jack who said, "It was a really fun day out!", on taking out the top score of the day with 135. Thomas also reflected that the day was fun and was hopeful he will get more strikes next time he goes bowling.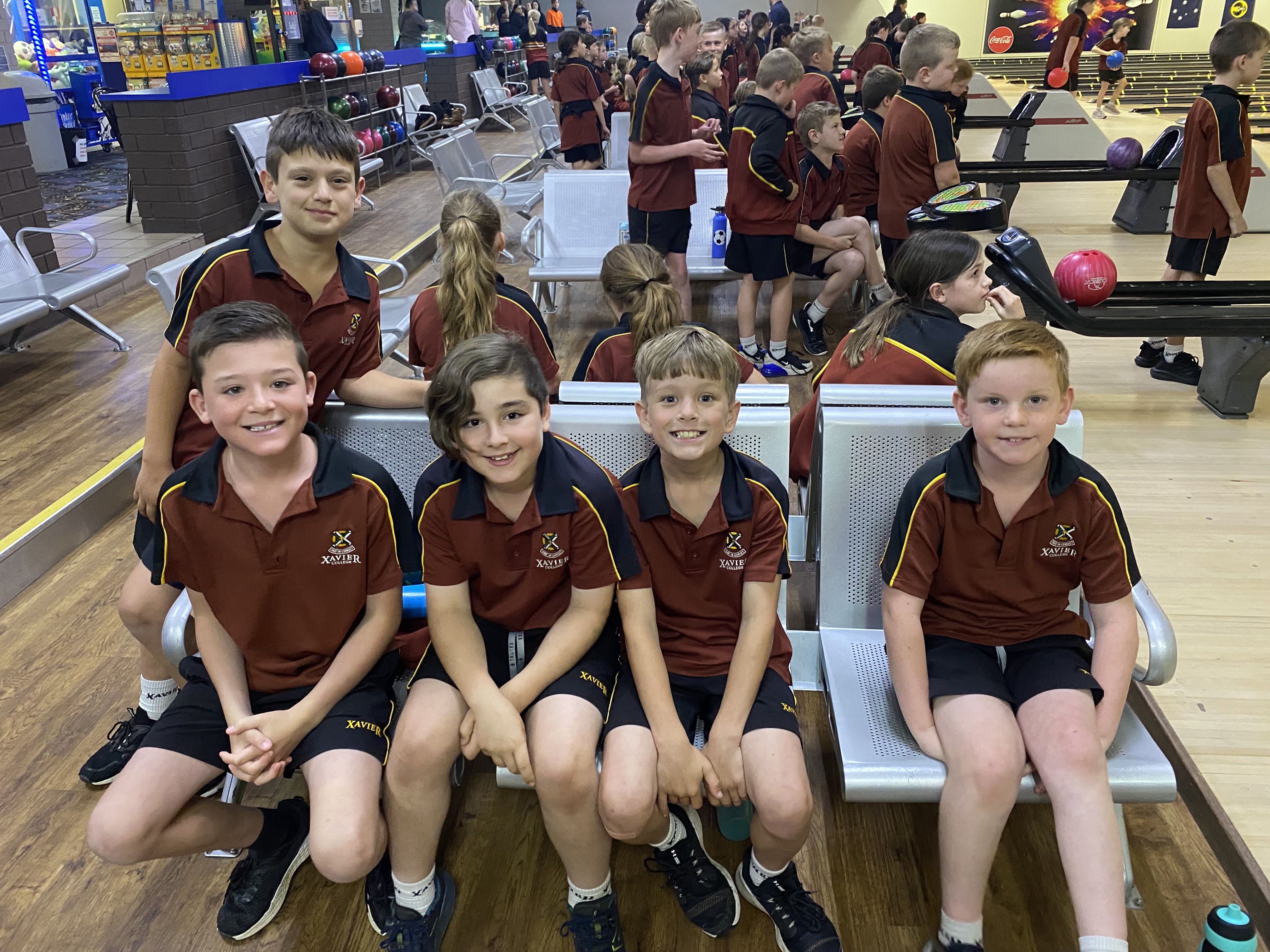 Published on: 22 Nov 2022
Two Wells - Adelaide Zoo Excursion
Earlier this year the Year 1 students designed and created Australian animal enclosures as part of their integrated learning within Humanities and Technologies. As part of the students learning the Year 1 students attended an excursion to Adelaide Zoo on Thursday 24 November. The excursion provided students with an opportunity to explore the features of Australian animal zoo enclosures and how different species are cared for. Highlights included visiting the Giant Pandas, the Nocturnal and Reptile Houses, observing the Sumatran tiger during feeding time, the walk-through aviaries, and the Nature Playground!
Prev
Showing images
1 - 8
of 10
Next
Published on: 25 Nov 2022
Two Wells - Year 7 & 8 Camp
Our Year 7 and 8 Two Wells cohort recently returned from camp at Wallaroo where they had an enormous amount of fun. The students returned very tired but exhilarated, the camaraderie built over the preceding days was obvious. It was a time to forge strong friendships through team-building activities and adventures such as kayaking, raft building and games. A visit to Moonta Mines Museum and Moonta Mines Tourist Railway gave the students an insight to the history of Moonta and districts with interesting displays and interactive tours allowing students to learn about historic landmarks and the operations of the of the former mines. A huge thank you to all the staff who attended and helped facilitate this wonderful opportunity for our students.
Published on: 22 Nov 2022
Two Wells - Oratory Music Performances
On Friday, during Oratory, Two Wells Campus hosted Oratory music performances for the students who engage with instrumental lessons. Parents of the performing students were invited to attend. This was a wonderful oppurtunity for our budding musicians to perform infront of their family and peers.
Published on: 25 Nov 2022
Out of School Hours Care
The Vacation Care Program December 2022 - January 2023 is now open for the Evanston Campus. Families using the OSCH service for the first time will need to complete an OSHC Enrolment Form before care can be provided or bookings accepted. Please read the attached document for further details. For our exsiting OSHC families, please note that there have been changes to the booking process, details are outlined in the attached document.
Published on: 22 Nov 2022
Community Noticeboard
My New Gallery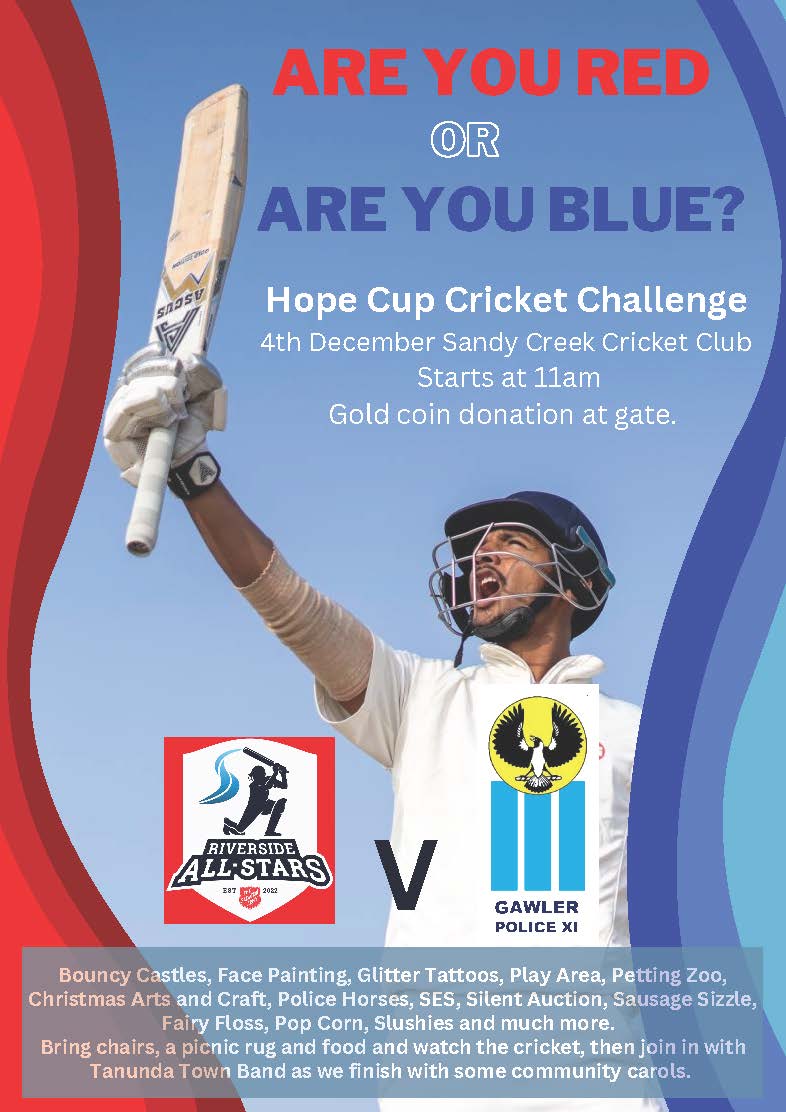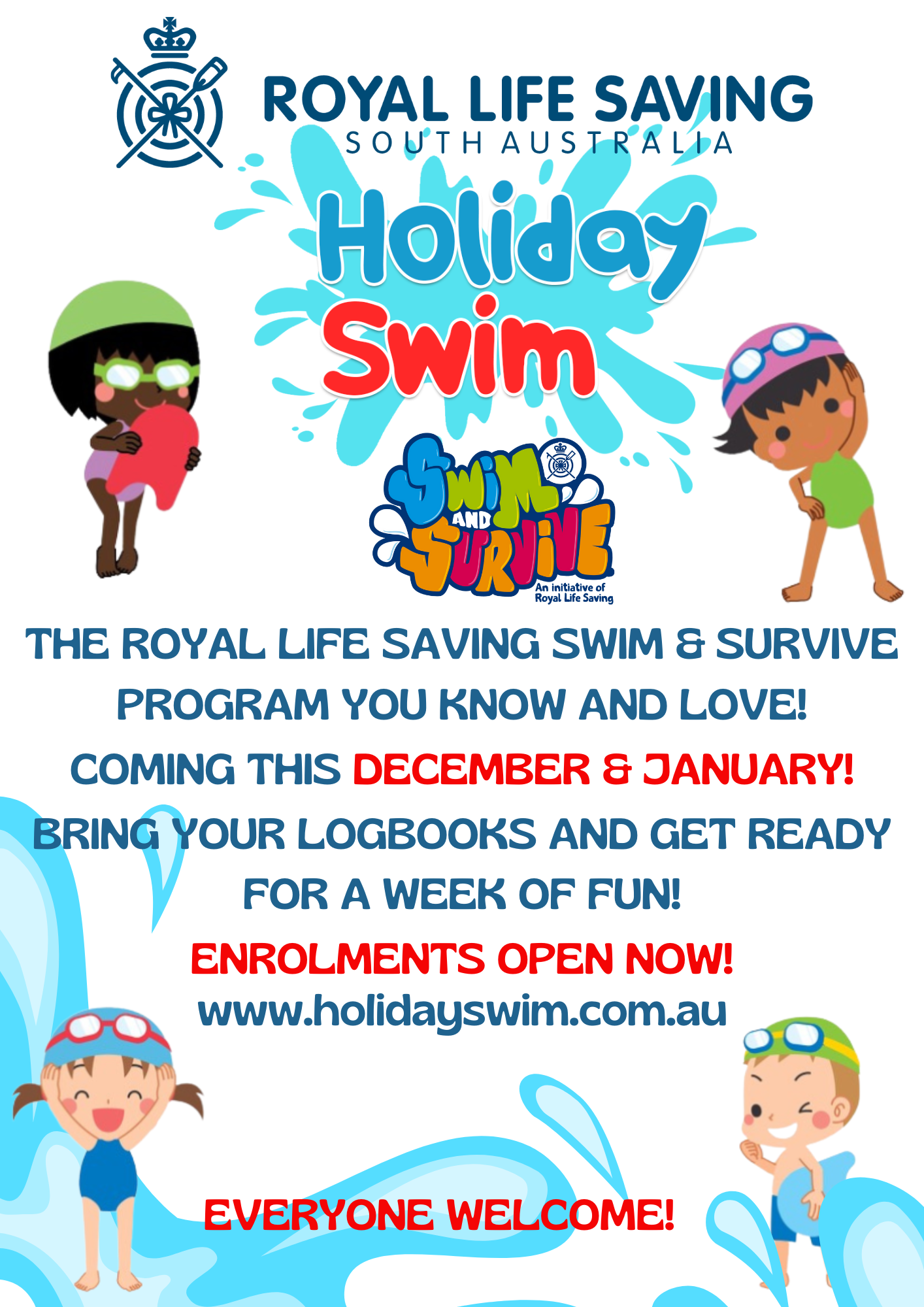 Published on: 31 Oct 2022