Xavier College Newsletter - Term 2 Week 5
Principal's Welcome
Gawler Belt Year 7 2024 Enrolments
Xavier College is proud of its students and the way they conduct themselves and interact with each other on a daily basis. We are also very proud of their post-secondary school achievements and love nothing more than seeing our students return to the College to let us know what they are doing.
For all Xavier College students to reach their full potential, it is critical that the expectations about what it means to be a student at Xavier College are at the forefront of both our thoughts and actions.
We are very much looking forward to meeting all potential new students at the College as we commence enrolment interviews later this term. As potential students attend enrolment interviews, our expectations will be clearly articulated and laid out before them.
To be a member of the Xavier College community is a privilege that comes with obligations and expectations on those who accept the offer to join our community.
Please note:
Enrolments have now closed at the Gawler Belt campus for Year 7 2024
Limited places are still available at Two Wells Campus and the future Evanston Campus.
Mark Flaherty
Principal
Published on: 01 Jun 2022
Pentecost Sunday
The Christian holiday of Pentecost is celebrated on the 50th day from Easter Sunday. It commemorates the descent of the Holy Spirit upon the Apostles and other followers of Jesus Christ while they were in Jerusalem celebrating the Feast of Weeks.
Pentecost celebrates the outpouring of the Holy Spirit upon Mary and the Apostles while gathered together in prayer. It is also considered the foundation of the Christian Church. Appointed with the gift of the Holy Spirit, Peter and the other apostles fearlessly proclaim the resurrection of Jesus.
Come Holy Spirit
O God,
on the first Pentecost your Holy Spirit filled the hearts of your faithful and enkindled in them the fire of your love.
Strengthen us, guide us and inspire us also.
Enable us to see what is just and true, what is good and right.
May we experience in our lives
the life-giving joy of your presence in our world.

Set our hearts on fire with your love,
that filled with hope,
we may courageously proclaim your everlasting love
and express that love in practical service of our neighbours.
We make your prayer through Christ our Lord.
Amen.
Published on: 01 Jun 2022
Medical Authority, Medical Action Plans, and Ambulance Cover
Medical Forms
If your child needs medication to be administered during school time, including paracetamol, you will need to submit to the Front Office of your child's campus, the following:
Medication Agreement for Education and Care form
Xavier College Medical Authority form
Your child's medication. All medication must have 12 months expiry and be in its original packaging with a prescription label from the chemist with the student's name on it and dosage instructions.
Please note: No student should have medication in their bag or locker. All documentation and medication must be submitted to your child's campus' Front Office for them to attend camps, retreats and excursions.
Medical Action Plans
A Medical Action Plan from your child's doctor must be provided to the College for all students with medical conditions, including but not limited to asthma, diabetes, epilepsy and anaphylaxis. Please contact the Front Office of your child's campus if you would like further information regarding medical action plans.
Administering Controlled Medication
If your child requires controlled medication, this will need to be submitted to the College in:
A Webster blister pack - each dosage is allocated to its own day and labelled Monday to Friday – Your local chemist can organise this for you, the chemist will require notice to provide this.
The medication must have your child's prescription label at the top of the pack. The label must have the name of the medication, the dosage, and the time the medication needs to be administered.
All controlled medication needs to be signed in by the parent at the Front Office or signed out if you are collecting medication. Students cannot sign medication in or out.
You must submit a Medical Action Plan, a Medical Agreement Form and a Xavier College Medication Authority Form to the College if your child requires controlled medication to be administered during school time.
Ambulance Cover
The College has Ambulance cover for school-related incidents only. Students with pre-existing conditions, eg Asthma, Anaphylaxis, Epilepsy, Seizures, are advised that in the event of an attack, individual Management Plans will be followed and Ambulance attendance requested, if necessary. These incidents are not covered by the College's Ambulance cover; therefore families will be liable for any costs incurred. Please provide your Ambulance cover details on your child's medical information. If you have any queries, please contact the Front Office.
Published on: 01 Jun 2022
Bus Travel - No Gawler and District College Buses Friday June 10
Please be advised that Gawler and District College have notified that they have a pupil free day next Friday, 10 June. As a result, there will be no DECD buses running to or from Gawler and District College on this day. Affected students will need to arrange alternative transport.
Published on: 03 Jun 2022
Bus Travel - Transportme Rollout
A new bus ticketing system will be rolled out on the LinkSA services chartered by Xavier College.
The system is currently installed on two buses with the remaining services being connected over the next few weeks. Our initial rollout will commence with the Intercampus Shuttle and the West (XAV-W) route with Transportme passes issued from Monday, 16 May 2022.
The pass is similar to a credit card. Students will be required to scan their pass when they board the bus and then again when they disembark at their destination. The Transportme system provides the College and parents with real-time information regarding which students are on each bus at any point along the route.
There will be a one-off charge of $5.00 to purchase a Transportme card; students will be required to hold a Transportme card in order to purchase tickets (Casual, Day, AM, and PM).
Intercampus Shuttle
All students will need to use a Transportme card to travel on the Intercampus Shuttle, even though travelling from Gawler Belt Campus to Two Wells Campus will not incur a fee. Students being picked up/dropped off at a stop in between either Campus will need to recharge their Transportme cards with the appropriate tickets.
Term Passes
Reminder: Term Passes must be purchased before the end of Week 2 at the start of every Term.
The initial $5.00 to purchase a Transportme card will be included in the cost of Term Passes. The card is not required to be purchased separately.
Lost passes will incur a replacement cost of $5.00.
Payments for passes can be made using the Qkr! App or by contacting the Front Office of your child's Campus.
Should you have any questions, please contact the College.
Published on: 01 Jun 2022
Xavier College Instrumental Music Program
The Instrumental Music Program provides the opportunity for students to learn to play a musical instrument/voice with an experienced tutor.
Lessons
Instrumental and/or vocal lessons take place once a week during school hours and are half an hour in length. Lessons are on a rotating timetable unless negotiated with the tutor and Head of Music. Priority regarding permanent instrumental time slots, such as lunch times, are given to senior students due to their study commitments. Longer lessons can be negotiated with the tutor.
Hire of Instruments
Xavier College can hire instruments to students for private use, particularly Brass and Woodwind.
All Year 7 students are given the opportunity to learn a concert band instrument during their classroom music lessons and are encouraged to continue if they enjoy the experience. Year 7 students who decide to continue with private individual lessons can continue to hire their concert band instrument from Xavier College free of charge for the duration of their lessons at the College.
Tuition Available
At Gawler Belt Campus we have instrumental tutors for saxophone, clarinet, trumpet, trombone, flute, piano, voice, guitar, bass guitar, ukulele, violin, and drums.
Our Two Wells Campus is currently offering lessons for piano and guitar.
Tuition Fees
The cost of individual instrumental or vocal lessons is at the discretion of the instrumental tutor, however, will be approximately $300 per term, consisting of 10 lessons. This fee is payable directly to the tutor at the commencement of each term.
Further Information
The Instrumental Music Handbook and Agreement forms can be collected from the Music Department or the Front Office of the Gawler Belt and Two Wells Campuses. If you would like more information about instrumental music lessons for your child, or you would like to book lessons for your child, please contact either:
Leanne Savill - Gawler Belt Campus: lsavill@xavier.catholic.edu.au
or
Ben Paparella - Two Wells Campus: bpaparella@xavier.catholic.edu.au
Leanne Savill
Coordinator - Music
Published on: 01 Jun 2022
Two Wells - Head of Campus
Lumination Project
The second stage of our building will provide more facilities for the campus, with one of them being a Virtual Reality space. This is a state-of-the-art area that will enable us to use contemporary pedagogy to create exciting learning opportunities for our students. Our students in Years 7 and 8 are lucky to have to the opportunity to work with Lumination, and will be exposed to exciting experiences that will encourage development in technical skills, critical thinking, problem-solving, creativity, communication and collaboration. I can't wait to see what they create!
Xavier Bambinos
At the other end of the spectrum are our newest Reception students, who will commence with us in Term 3. From Week 6, these students will be at the College for transition sessions to help them adjust to school. We look forward to welcoming them as they begin their time with us at Xavier.
New Additions
With our new Reception students starting, we also welcome Mrs Gina Dunning as their class teacher. Gina comes to us with a wealth of experience, and will no doubt be a wonderful addition to our growing faculty.
We also welcome Ms Mia Langtry who will also work in our Junior Primary faculty when Mrs Monticelli concludes her tenure with the College at the end of this term. Mrs Monticelli has been a much loved educator at the College, and will be missed by many.
With new additions in mind, we congratulate Mr Nick Skewes, Shanagh and family on the safe arrival of their little girl, Aoife. We wish them all the best for the next wonderful chapter.
Janet Coomber
Head of Campus - Two Wells
Published on: 01 Jun 2022
Two Wells - Middle School Artists
Published on: 01 Jun 2022
Two Wells - Year 5 Drama
During their Semester 1 drama studies, the Year 5 students have been focusing on characterisation and portraying a character effectively when using the elements of drama. To demonstrate their understanding of the elements of drama they were required to research a famous person and learn as much as they could about their unique personality. Students then had to perform as their chosen person as part of a wax museum showcase, adapting their mannerisms, voice and even hand gestures to convince their audience.
As part of this experience, Year 4 students came around to ask them questions, which they were required to answer in character. A fun experience for all!
Kayla Carbone
Teacher
Published on: 03 Jun 2022
Two Wells - Netball & Soccer Carnival
On Monday 23 May, students from Years 4-7 travelled to Argana Park to compete in the Northern Catholic Schools Netball and Soccer Carnival. The day was successful, with all students putting in a fantastic effort, having a lot of fun and representing Xavier College beautifully by demonstrating RUAH. We thank the amazing Year 7's who performed the roles of umpires and referees; showing great leadership and modelling good sportsmanship for our younger students. Hunter B (Year 4) thought that, "people showed persistence when trying a new sport." Mackenzie (Year 5) shared that she, "enjoyed playing against different schools." Charlotte (Year 7) stated that she, "enjoyed a new experience of umpiring and helping the younger year levels." Overall, all staff and students involved enjoyed the day and are looking forward to future carnivals.
Mikayla King
Teacher
Published on: 01 Jun 2022
Two Wells - National Simultaneous Storytime
Our Reception, Year 1 and Year 2 students came together on 25 May to celebrate the 2022 National Simultaneous Storytime event. At approximately 11:00am, students gathered to listen live to the author, Josh Pyke, read aloud his book, Family Tree. The story captures a heartfelt celebration of family, community, and the seasons of life, to cherish and to share. A special thank you to the wonderful students who volunteered their time to help set up the Breakout Space.
Published on: 01 Jun 2022
Gawler Belt - Head of Campus
Each year the College Leadership Team has the privlege to select from the Year 12 cohort an outstanding student who has achieved academic excellence with the view to formally nominating them for the University of Adelaide Principals' Scholarship.
The University invites school Principals from South Australia, Northern Territory, and Broken Hill to nominate potential candidates for the Principals' Scholarship. These Scholarships are available to University of Adelaide students of high academic merit, who have also made a significant contribution to their school and to the wider community. The scholarships will provide an allowance of $5,000 to assist with education/living costs for the first year of the student's study at the University of Adelaide.
We are delighted to announce that Xavier College's 2021 recipient is Darcy Marker. Darcy has undertaken studies in Bachelor of Mechanical Engineering (Honours) and a major in Aerospace. We would like to take this opportunity to congatuate Darcy and to wish him all the very best for his future.
Darcy's image forms part of our wall of academic excellence which we have recently established in our beautiful College Auditorium space. Each year we display the photos of our Year 12 students who have achieved an Australian Tertiary Admission Rank (ATAR) in the 90's.
John Cameron
Head of Campus - Gawler Belt
Published on: 01 Jun 2022
Gawler Belt - Music at Lunch
Lunch time is when the Music Department is in full swing! We have a number of music groups that get together to rehearse throughout the week, including Little Big Band, Choir, Guitar Ensemble, Saxophone Ensemble and Rock Band. This is such a great opportunity for students to develop their skills by playing with others and to spend time with students from different year levels who also love music.
There are a lot of students that come over to the music rooms at lunch time simply to practice their instrument or sing, either by themselves or with friends. For a lot of students, lunch time in the music room is a chance to have some down time, be creative and develop their skills.
Leanne Savill
Music Coordinator
Hear from some of our music students
Published on: 01 Jun 2022
Gawler Belt - Year 7 Art, 'Place'
Students in Year 7 learnt about the elements of art and how a variety of artists use them to make artworks. They showcased their learning in a final artwork depicting their 'Place'. A place that they feel connected to, much like some of the Indigenous artists they studied. Students aimed to show some of their key artists inspiration in the production of their works.
Published on: 03 Jun 2022
Gawler Belt - Year 9 Art, 'Pop Bang Crash'
Students in Year 9 Unit One 'Pop Bang Crash' produced fantastic pop art inspired work involving their own pets, and explored and developed their skills using a wide range of art media. Students worked tirelessly on passion projects, which engaged them in their own pathway of learning as well as the skills and knowledge they were gaining through classwork. Their work is currently on display in the Hub for students to admire.
Published on: 03 Jun 2022
Gawler Belt - Senior Art, 'Personal Aesthetics'
Students in Year 11 and 12 Visual Arts completed a 'personal aesthetic' mini canvas which saw them identifying what they appreciate and value in artworks. They then attempted to make a final piece which demonstrated their own aesthetic. Many students find completing a final piece a struggle as they wrestle with pouring all their ideas, learning and expertise into that 'one special piece'. Creating a 'mini piece' allowed them to experience the artmaking process in a short time frame and they have already created their first final piece for the year, so they can tick off this achievement. The results of this task were outstanding – we look forward to presenting more of their success later in the year.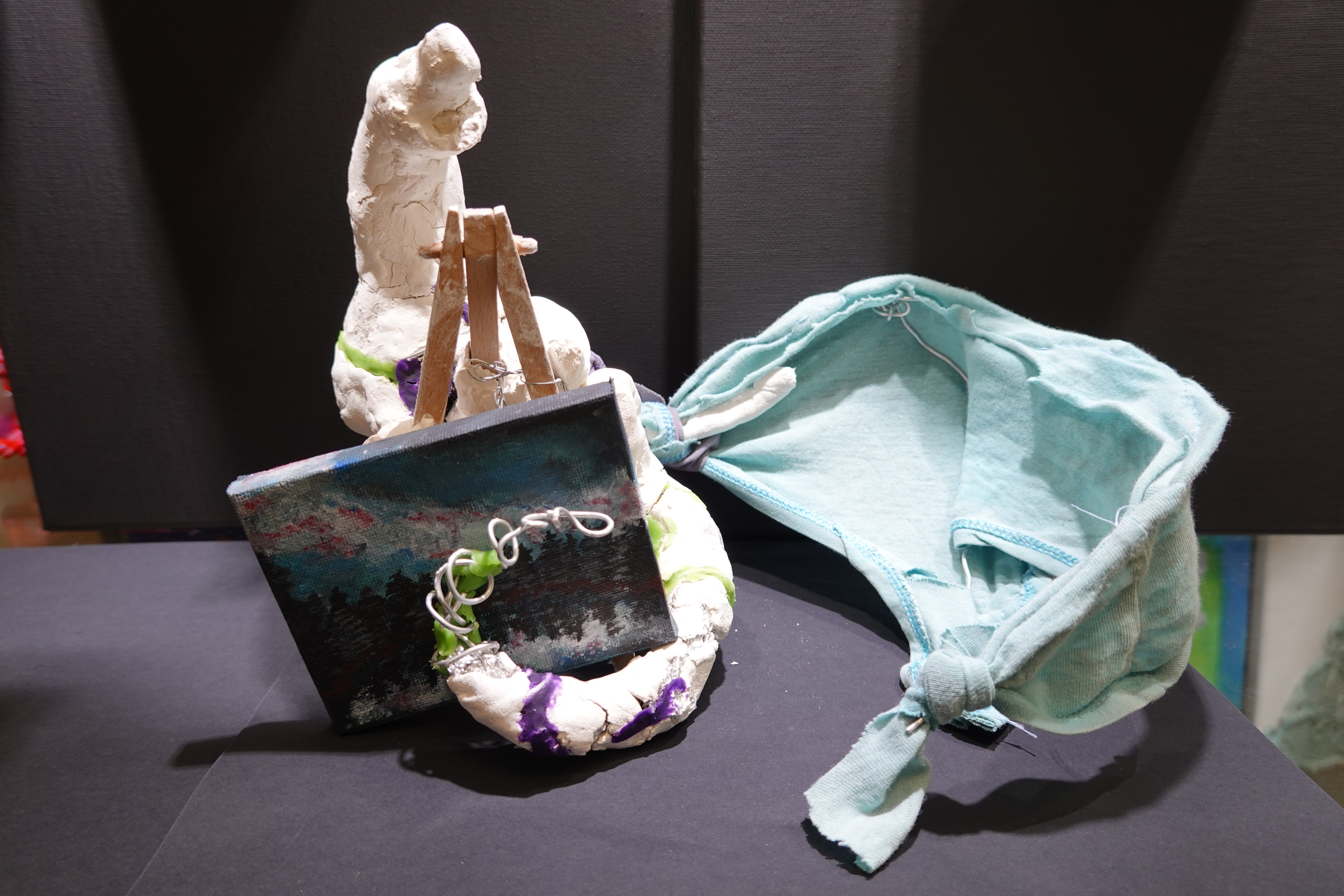 Published on: 03 Jun 2022
Gawler Belt - Four Little Pigs
As part of the Agricultural curriculum, our Year 12 students will be researching the growth rates of different breeds of pigs. To assist with the program SchuAm Pork has kindly provided us with four piglets aged between 6-8 weeks. The feeding and welfare of the pigs will be shared amongst the Year 10, 11 and 12 Agricultural classes.
Daniel Oates
Coordinator - Agriculture

Published on: 01 Jun 2022
Gawler Belt - Year 8 English Guest Speaker
On Thursday 19 May, three of the Year 8 classes were lucky enough to have Ethan White attend class as a guest to speak about his experience in media and producing his own TV show, Off the Couch with Ethan. Ethan is both an Old Scholar and is currently working as part of the Xavier College marketing team. Ethan talked about the 'ins and outs' of making a TV show, how to use green screens, what makes a good interview, and the basic structure of a news report.
The Year 8's will now begin their last assessment for the semester where they will become the producers, directors, news readers, and interviewers themselves, using the awesome tips Ethan gave them to create their own informative presentation.

"It was cool to see some clips of Ethan's TV show to learn how to make it fun and engaging."
Chloe Neilson

"It's good to know there are local types of news."
Dean Crew

"Its was helpful to know the structure of a BTN to help us get a better grade."
Isabella Young

Taryn Stevens
Acting Curriculum Leader - English
Published on: 03 Jun 2022
Gawler Belt - Pedal Prix
Three teams from Xavier competed in Round 2 of the 2022 Pedal Prix season, held at Tailem Bend. Our riders, family members, and volunteers had a great day as the race was facilitated magnificently and the weather was perfect.
All of our teams competed well and achieved a greater number of laps than in the same race last year, which demonstrates improved fitness and effort.
Cerberus, our fastest vehicle was driven by Cooper Heerebout, Nick O'Connor, Patrick Costello, Travis Hillard, Flynn Wandel, Kurtis Eland, and Spencer Strawbridge and earned a very worthy 16th position in a field of 36 senior teams. Racing at this level is competitive and this vehicle rolled a couple of times after dicing with determined competitors.
GreenEdge, our intermediate vehicle was brought in at 29th position in this same field. This is very respectable given that many of these riders could have competed in a younger race class. Well done to Kieran Hillard, Dean Crew, Levi Nusbajtel, William Menadue, William Stewart, Cameron Hayward, and Eamon Fopp for training well and trying hard.
Veyron, our introductory vehicle came 33rd in their field of 37 vehicles. Veyron is safe and robust but is no greyhound, so well done to Joseph Dwyer, Taylor Hillmer, Eddie Grummel, Luca Renshaw, Blake Wandel, Mack Filsell-Schubert, and Daan Barrett for having a go and enjoying themselves on the track.
As usual we thank all of our parent volunteers who assisted in many ways on the day and the Xavier Maintenance crew who always support us with equipment.

Rob Welsh
Library Technician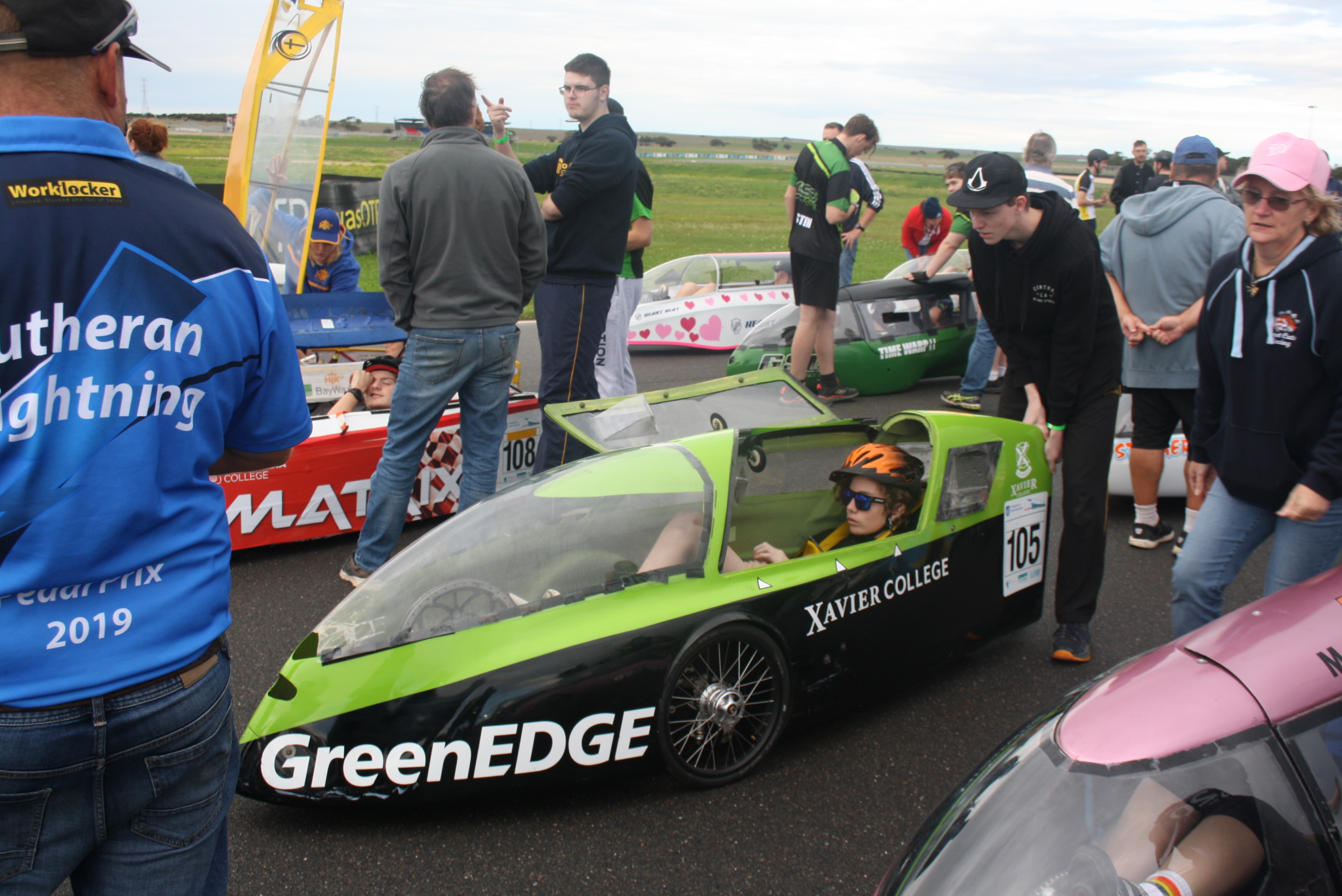 Published on: 01 Jun 2022
Community Noticeboard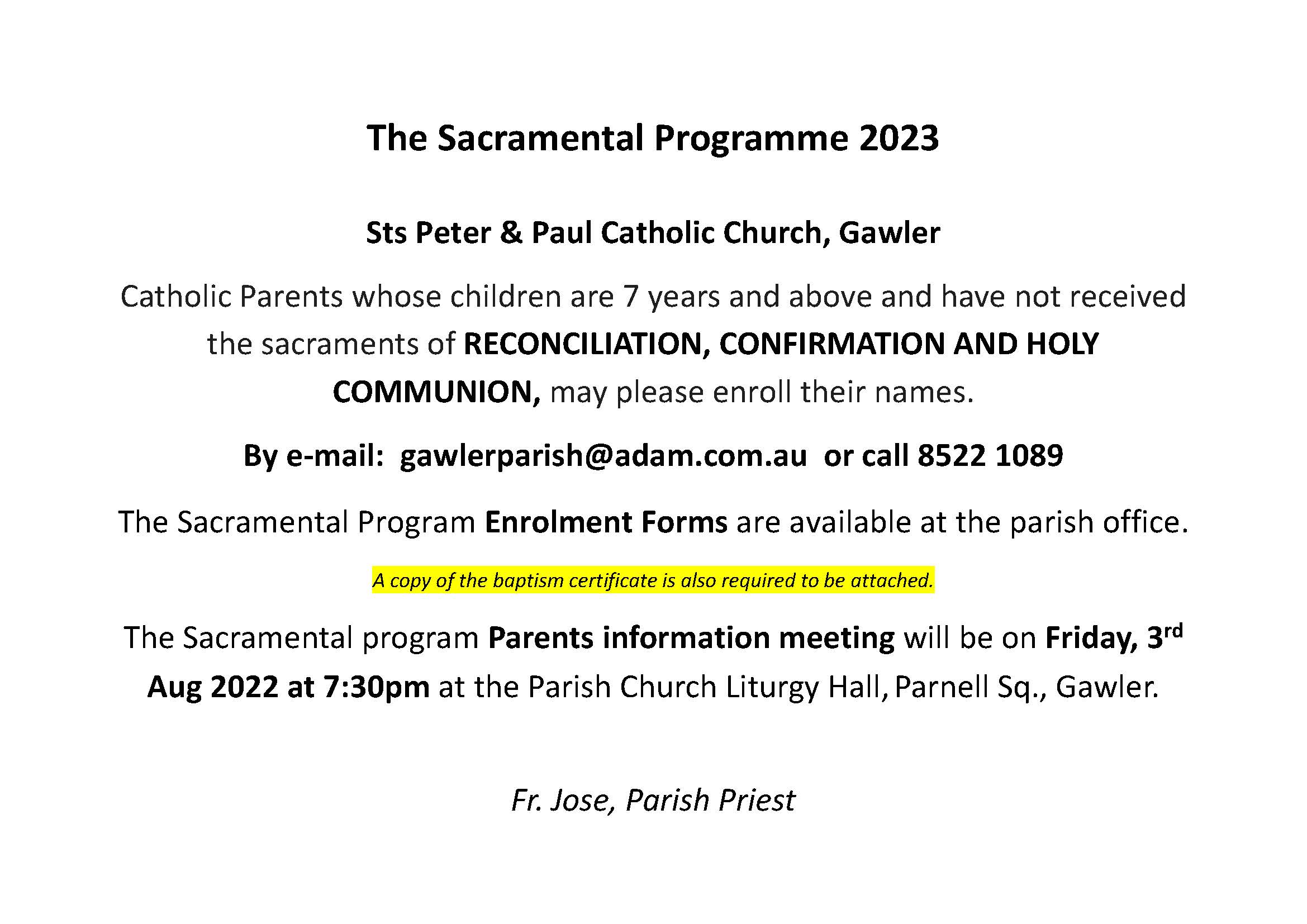 Published on: 01 Jun 2022