Xavier College Newsletter - Term 2 Week 10
Principal's Welcome
I would like to thank all members of our College community for the part they have played in ensuring a successful term. I hope everyone has a safe and restful break. I take the opportunity to congratulate all those students who have tried to achieve their own personal best with their learning this semester.
I look forward to our College Assembly Week 1 next term where we get the opportunity to present Academic awards for Semester One.
Year 11 Exams
Exams give wonderful feedback to students, teachers and parents alike. The exams are a snap shot of where students are at in their learning, so I encourage as Year 11 students move into the subject selection process (selecting their Year 12 subjects for 2022) that parents sit down with their sons and daughters and have a discussion around what they are doing well and where improvement needs to occur.
School Performance Report
In accordance with the Australian Education Act I am required to provide a School Performance Report on the previous school year, by the end of June in the following year.
The 2020 School Performance Report has been uploaded onto the College Website. If any person is not able to access this, a copy is available at our front office.
Farewell Frank
I would like to take this opportunity to thank Mr Frank Monaghan for his long service to the Xavier community. Frank has been at Xavier for over 24 years and we would like to wish him well on his retirement.
Published on: 28 Jun 2021
St. Vincent de Paul Society - Annual Appeal
Once again, the generosity of the Xavier College community was displayed through our annual St. Vincent de Paul Winter Appeal. Members of the community are encouraged to donate good quality canned food to help the local conference meet the increasing needs they face at this time of year. The tinned goods will be used to make up food hampers and support 'Fred's Van' in the northern suburbs. This year, across both campuses, we were able to donate over 10,000 cans to the vital work of local St Vinnie's conference. We would like to thank all members of the College community who supported this year's appeal.
Gareth Watson
Assistant Principal Religious Identity and Mission
Published on: 28 Jun 2021
Year 12 Retreat
In Week 9, our senior students, led by a group of dedicated staff, attended the annual Year 12 retreat at Victor Harbour. With a break from the past, this year's three-day retreat was held at Adare. The time away allowed the students to break from their normal studies to take time to reflect on the theme of this year's retreat "Lord, help me to open the eyes and ears of my heart." This was done through a series of personal and group directed experience sessions, prayer and a liturgy celebrated by Fr Damien. Students also had the opportunity to spend some time together walking around Granite Island and the town of Victor Harbor.
Published on: 29 Jun 2021
Two Wells - Junior School
As we hit another milestone in the life of our new Two Wells Campus by reaching the end of the second term, I would like to take this opportunity to sincerely thank our students, staff and families for an amazing first semester. At the end of this week, families will be able to access student's first formal report through SEQTA. This report will summarise and comment on progress; please contact us if you require any clarification on accessing SEQTA.
As we look towards the mid-year break, it is timely to look at a few highlights of the term, including:
Student leadership and our newly voted in Oratory Leaders
The Year 5 and Year 6 Zoo Snooze experiences and excursions
The Year 1 and 2 Zoo Excursions
St Vincent de Paul Winter Appeal
Softball clinics
Football
Reception classes – showcasing "artefacts" for Museums
Wonderful activities around Bosco in OSHC
The transition of our new Xavier Bambinos
Leadership of our Library volunteers
We welcomed Mrs Lyn Furst to our team as Curriculum ESO and are excited to welcome Mr Deryck Pinchbeck as our Director of Curriculum and Wellbeing. Deryck will commence in Term 3 and will be an integral part of the future direction of the Campus.
In addition to all of this, we have also been expanding our enrolments to Year 7 and Year 8 and have continued working on the next stage of the building. This is due to commence very soon and will boast state of the art facilities that we are looking forward to sharing with you.
Please enjoy the holiday break and stay safe. We look forward to Term 3 and continuing to grow together.
Janet Coomber
Head of Campus Two Wells
Xavier Bambinos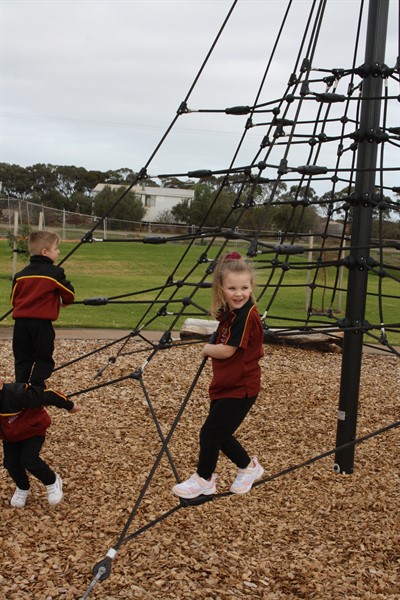 Prev
Showing images
1 - 8
of 14
Next
Published on: 28 Jun 2021
Reception Jefferys and Monticelli
This term in HASS in Reception Jefferys and Reception Monticelli students have been learning about the past. They have been exploring how stories from the past can be communicated, through things like photographs and artefacts.
The images attached are of their class museum that they have created. Their museum contains photographs and objects of things that represent something from their families' pasts.
They are very proud of their museum and hope you enjoy learning about things from their past.

Published on: 30 Jun 2021
Softball Clinic
Over the course of Term 2, all students from Reception to Year 6 have been involved in a sporting schools program where they have learnt the skills of Softball/Tee ball. This has consisted of four lessons where they developed skills such as hitting, catching, fielding, and running in a game-based setting. Year One student Harrison reflected on the experience; "It was good and great fun. I liked working with a partner to practice skills like throwing and catching".
Published on: 29 Jun 2021
SANFL Football Clinic
On Tuesday the 29th of June, all Year 2-6 students participated in an Australian Rules Football clinic that was run by a representative from the SANFL. Students were able to practice key skills including kicking and handballing, as well as developing an understanding of the importance of teamwork. We thank Todd from the SANFL for running these sessions, and hope that any students who enjoyed these sessions are able to support and join local clubs in the area. Local clubs are currently providing information to the College for anyone who is interested.
Published on: 29 Jun 2021
Gawler Belt - Senior School
This term has been an extremely busy and productive ten weeks with a wide variety of activities being offered to the students to engage in. This semester our 200 Year 7 students have done an amazing job settling into their new Xavier community and establishing new friendship groups getting used to new routines and responding positively to the expectations from their individual subject teachers in relation to their academic programs. In Week 8 we had our Xavier Careers Presentations which involved over twenty of our old scholars presenting to our Year 10, 11 and 12 students. As a College we were delighted to welcome our old scholars back into our community for the morning. Each of the presentations provided our students with a valuable insight into the specific pathways which they will need to follow in order to be successful across a broad range of careers ranging from Carpentry, Law, Midwifery, Medicine, the Police Force and Civil Engineering. A key take away from the day for the students was the importance of finding a career that you are passionate about and being determined to push through any obstacles that are placed in the way of you achieving your key goals.
The Year 11 and 12 students also had their Road Accident Awareness prestation which is presented each year by representatives from the MFS. The ninety minute presentation included a deeply personal account of a young man who had been involved in a serious road accident which resulted in him having an acquired brain injury. The presentation resulted in a significant amount of deep learning occurring amongst the students present and highlighted the underlining message of the importance of 'looking after your mates'.
In Week 9 our Year 12 students travelled down to Victor Harbor for their three day Retreat at Adare. At the conclusion of each Academic Year when the Year 12 students reflect on their final year of secondary education a clear highlight for them
is their Retreat experience as it provides them with a quiet sacred moment amongst the business of life to be still, reflect and form deeper connections with their peers. I was blessed to be present at the Retreat for one full day and was immensely proud of the way in which all of the students fully engaged in each of the planned activities and their ability to be fully present in the moment and open to what the experience had to offer.
I would like to take this opportunity to wish all of our students and their families a relaxing and safe break for the Term 2 school holiday period.
John Cameron
Head of Campus Gawler Belt
Published on: 28 Jun 2021
Mentoring Program
This week, Year 10 and 11 students were given the opportunity to improve their leadership skills and increase the community feel of Xavier College by running various activities for Year 7 and 8 students. These activities range from board games, arts and crafts, science practicals, drama games, and a volleyball tournament and will be available for Year 7 and 8 students over the next few weeks. Year 7 and 8 students are encouraged to keep an eye on the notices for the activity times.
Ben Whyte
College Counsellor and Teacher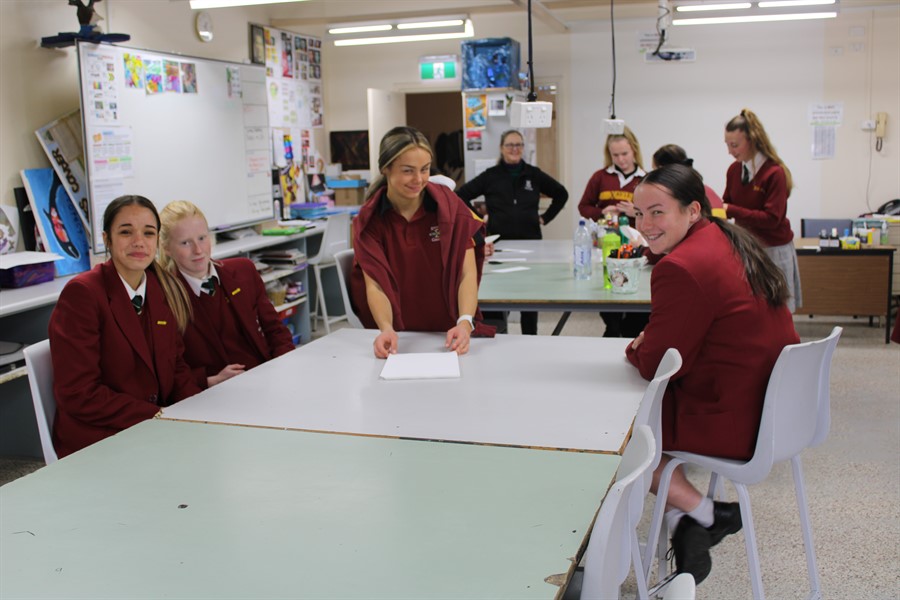 Published on: 29 Jun 2021
Pedal Prix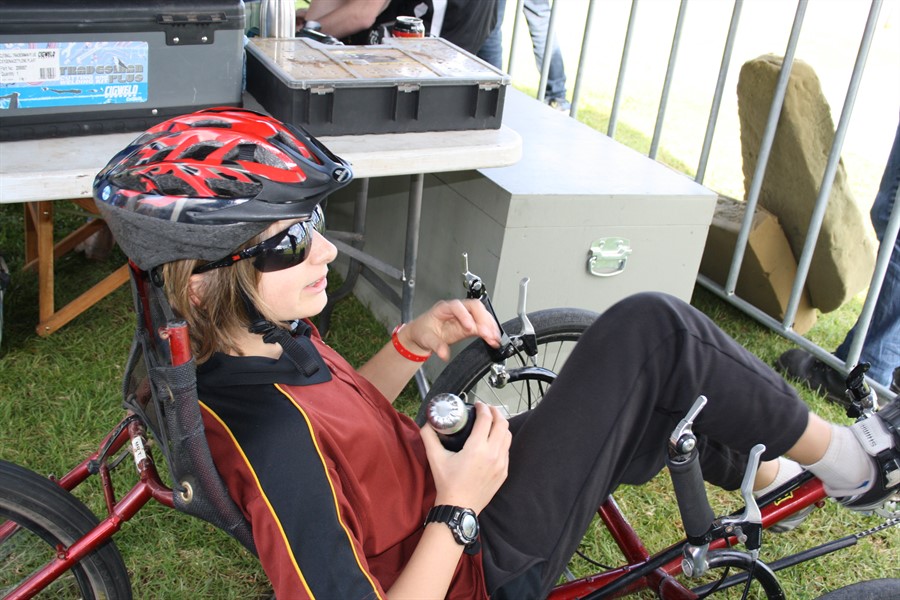 Xavier's Pedal Prix teams went racing on Sunday 20th June at the Victoria Park circuit in Adelaide and all teams worked hard to achieve some excellent results. In the most senior category, our Cerberus team came home 17th in their field of 37. This is a marvelous feat from a team mostly comprised of members young enough to race in the division below. We are really proud of Cooper Heerebout, Kurtis Eland, Ethan Martin, Jayden Carmody, Patrick Costello, Travis Hillard and Isaak Eland for pushing themselves hard for their entire stints and achieving great lap times.
Nicholas O'connor, Cameron Hayward, Owen Relihan, Flynn Wandel, Bailey Hood, Kieran Hillard, Rossco Lee and Elijah Kelly took GreenEdge out in the Senior 2 division and placed 36 in a large field of 62. This was a brilliant achievement from another young team, some of whom are racing in their first year. Well done boys, we are so happy with your efforts.
Our junior team comprised Levi Alexander, Blade Wandel, Eddie Grummel, William Menadue, Harvey Perry, Dean Crew and Isabella Robinson. Riding in a heavier and slower vehicle, this team pushed themselves to remain on the track for their complete stints and came home in position 57 in a large field. Fantastic persistence and resilience was shown by these young riders and we are very proud of them.
The weather smiled on us and all three vehicles perform faultlessly, with no mechanical issues or racing incidents. It was an excellent day and all present could see that if the team members continue to train hard and develop physically, we can be even more competitive going forward.
Our supporting parents were magnificent and we could not have participated without their help in Track Marshalling, computer monitoring, coordinating stint times and setting up / packing down tents. Again we thank the reliable Xavier College Property Team who always support us with the provision of equipment. A special thank you is also due to Eddy Bakker who attends every working bee, every race, runs around town sourcing parts / equipment and manufactures brilliant problem solving solutions.
Rob Welsh and Jo Bakker
Pedal Prix Coordinators
Published on: 28 Jun 2021
Road Awareness Program
Xavier College was visited by the Metropolitan Fire Service recently delivering their 'Road Awareness Program' to our Year 11 and 12 students. Whilst the presentation was confronting it certainly was highly beneficial to all of our students, who were provided statistics on the main causes of road accidents, but more importantly the things they can do as road users to minimise their chances of being in an accident.
The main focus areas were the importance of not drinking and driving and to nominate a designated driver and to stay focussed on the road, absolutely avoiding the use of mobile phones when driving.
Rob Polito
Assistant Principal Pastoral Care
Published on: 28 Jun 2021
English
This semester the Year 7 Students engaged in a unit on Poetry where they created original poems, while the Year 8's developed their creative writing skills through composing micro-stories. These two units coincided with the Young Writer's Award, where students from all year levels across the state were encouraged to enter.
Two of our students had their work shortlisted in the Year 7/8 category: Jordon Misseri (Year 7- Poetry ) and Madison Burleigh (Year 8- Prose). This is a fantastic achievement for our school, as only 10 entries were selected in each category from across the state! Both students go through to the final round, where acclaimed author Allayne Webster, will select the top 3 finalists. We wish both Jordon and Madison all the best!
Ciara Ames
Curriculum Leader - English
Published on: 28 Jun 2021
Swimming Carnival
On Thursday 17 June, the annual Xavier College Swimming Carnival was held at the Adelaide Aquatic Centre – North Adelaide. It was wonderful to see so many students, especially those new to our community, having a great time in the pool, participating in both the race events, as well as the Novelty events. It was fantastic to see not only our strong swimmers excel in the water, but our younger students and also those who were not so confident step out of their comfort zone and participate in either the freestyle, backstroke, breaststroke or butterfly events. The novelty events took place in the shallow end of the pool and saw the return of some old favourites including the T-shirt Relay, the Treasure Hunt and the organised chaos of the Poison Pool Toss. The level of excitement, cooperation and competitiveness from each student was incredible. Congratulations to all students who competed with enthusiasm and demonstrated exceptional sportsmanship. I would like to thank all the staff who were involved in the organisation, supervision and general support of this event. Finally, I would like to congratulate the Occhiena House for winning this year's shield. Well deserved!
David Savino
Sports Coordinator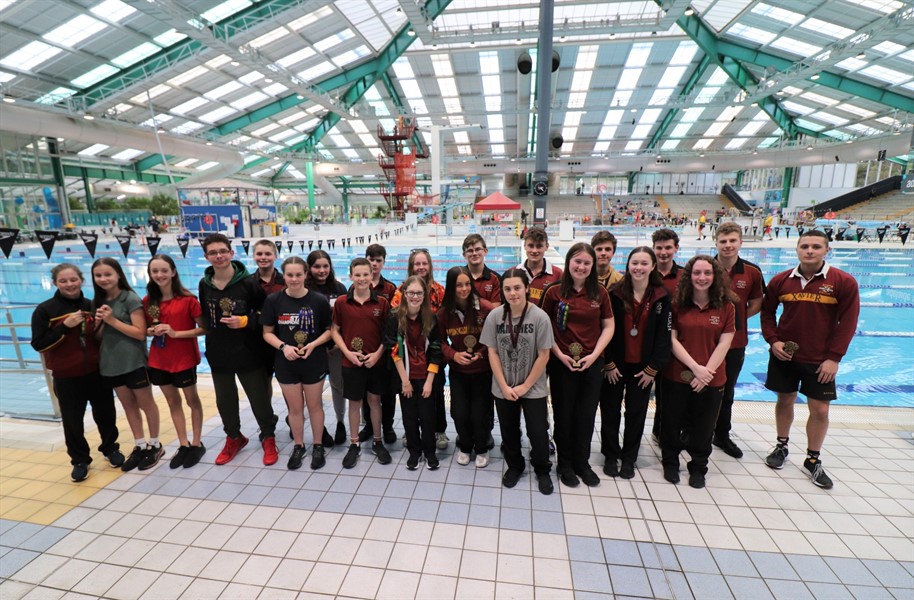 Prev
Showing images
1 - 8
of 22
Next
Published on: 28 Jun 2021
Design and Technology
Students have been busy in Design & Technology this semester. They have completed a range of learning challenges and produced a good range of functional and creative outcomes. Year 12 Woodwork have completed a range of skills tasks which will be utilized in the production of individual major projects. Year 10 and 11 students have focused on carcase construction techniques and Year 9 students have been challenged with design solutions in Modern Blacksmith, Global Manufacturing, High Tech Homes and Futuretronics.
VET students have also been busy developing skills and techniques required to build Go – karts.
Also, we thank Frank Monaghan for all his dedicated work and fantastic contribution in the Design & Tech area and wish him well with his retirement.
Gregg Steele
Curriculum Leader - Design and Technology
Prev
Showing images
1 - 8
of 12
Next
Charlotte Rowe Year 10 Wood
This course was fantastic since it allowed me to try something new that I had never done before. It was a lot of fun to make the cabinet, and I'm glad that I was able to finish it with minimal issues. The final product looks fantastic, and I'd be pleased to show it in my home.
Campbell Paterson Year 10 Wood
I enjoyed this course as it was good and fun, it was enjoyable to design and create our own cabinet and experience working with different tools and materials, it was fun making the product as well as the theory work was enjoyable as well. I personally enjoy doing things hands on and this course really helped me to make something with my hands and that's why I enjoyed it.
Published on: 29 Jun 2021
Sporting Achievements
Current students Austin McDonald (Year 12) and Dakota Williams (Year 11) have been athletes to watch for some time now. Recently, they were both recognised for their skills and abilities in Aussie Rules Football.
Austin has been touted as one of the emerging gun midfielders in South Australia. He plays for Central Districts in the U18's and was recently selected to play in the Torrens University SA U17 team. They won their first game in the NAB AFL U17 National Championships against WA by 3 points and Austin was a standout in the midfield, managing to rack up 19 disposals, the 3rd highest of any player. He is now preparing for matches against Victoria Metro and Victoria Country in early July. We look forward to watching him continue to excel. Good luck Aussie!
Dakota Williams is also continuing her journey as a genuine superstar of Aussie Rules Football. Dakota was chosen to captain the Central Zone team at the upcoming State Country Football Championships at Victor Harbor. This tournament is an annual event that involves multiple Open Women's teams and will see the state's best country footballers come together to represent their region across the two-day carnival. Dakota has received high praise from her coaches and we can't wait to see her take to the field. At only 16 years old, she is one of the youngest players to be involved in the event which takes place on the 11th and 12th of July. All the best, Dakota!
David Savino
Sports Coordinator
Published on: 29 Jun 2021
SAPSASA
Xavier had several representatives involved in SAPSASA events during week 6. These students had successfully made it into the Gawler and District Football and Netball teams.
Congratulations to these students and we wish them all the best in their future sporting endeavours.
SAPSASA Netball Carnival
SAPSASA Netball Carnival was held at Priceline Stadium from the 2nd of June to the 4th of June. Xavier College had three students selected as representatives in the Year 7 Gawler and Districts netball team; Summer Challen, Summer Harrison and Lucy Jenkins. Over the two and a half days, the girls played a total of 9 games in Division 1 Country. The girls enjoyed the carnival, in particular, 'meeting new friends and playing inside the netball stadium". The team managed to come away with 2 solid wins against Riverland and Mid North.
SAPSASA Football Carnival
Connor Gammie, Lachlan Hall and Noah Seddon represented Xavier in the Gawler and Districts Football team at SAPSASA Football Carnival at West Beach. The boys played in Country division 1 where the competition was very strong and ended up winning two games against Northern and Riverland. "It was a great experience and fun 3 days of footy".
Kimberley Seelander
Teacher
Published on: 28 Jun 2021
Community Noticeboard
Published on: 28 Jun 2021